MYMYPANDA CBEC PLATFORM
A low cost & effective solution to access China market
One step solution for overseas ecommerce to sell products in China with localised payments, customs, logistics and fast shipping to customers.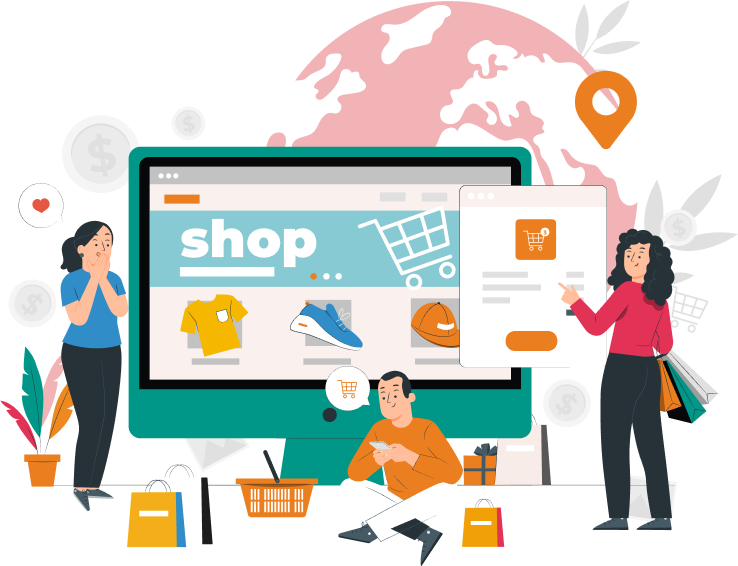 Why should you consider China Cross-Border E-Commerce (CBEC)?
Best Marketing Strategy To Reach Chinese consumers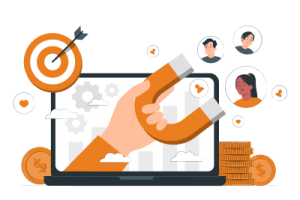 Build Your Brand
Increase brand awareness through CBEC in China when you extend your brand to the potential consumers looking for overseas quality products.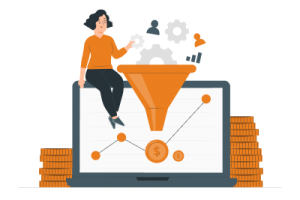 Increase Sales
Grow your business by reaching out to affluent Chinese consumers. The demand for overseas products has been rising among GenZ.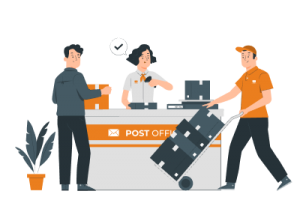 Reduce Cost
CBEC is a cost effective strategy to sell your products in China where direct shipping and postal service are no longer viable channels.
TOP CHALLENGES FOR BRANDS & CONSUMERS
BRANDS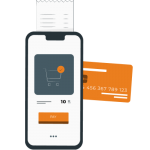 Only Support Global Payment
Many overseas online stores only accept credit cards, master cards or PayPal for payment of goods. Brands do not support local China payment channels and integrating those payment gateways is a big challenge.
Slow & Unreliable Logistics
Overseas ecommerce using Universal Postal Union (UPU) may experience longer customs clearance & high parcel interception. This means longer delivery period for consumers.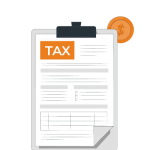 Higher Personal Postal Tax
When products are shipped using Universal Postal Union (UPU), consumers pay higher taxes for the products. This makes the overall purchase price go up and unattractive for Chinese consumers.
CONSUMERS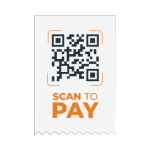 Poor Payment Options
Without localized China payment options like Alipay, WeChat Pay and Union Pay, overseas ecommerce platforms are excluding 95% of Chinese consumers who are mainly using those local payment methods.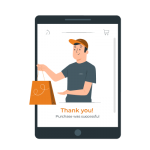 Long Delivery Time
Chinese consumers are used to fast and reliable delivery from local ecommerce (within 3 days). Having to wait over 2 weeks for shipment and without access to check logistic status; creates a truly unpleasant customer experience.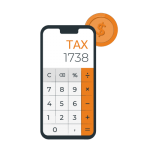 Expensive Online Shopping
While it is good to buy quality overseas products not available in domestic ecommerce, having to pay a higher tax for shipping can be a deterrent to China consumers looking to get better value for their money.
Rising ecommerce market in China
Helping you navigate this tremendous market potential
The cross-border e-commerce market in China has been rising due to demand for better quality foreign goods by affluent Chinese population.
According to Statista survey, cosmetics, luxury bags, clothes shoes, fashion accessories, perfumes, jewellery and luxury watch are among top products purchase online by Chinese consumers (Statista 2021).
Indeed, China's cross-border e-commerce trade is expected to reach US$2,240 Billion by end of 2022 (WJS, Aug 2022). For luxury brands, China cross-border e-commerce has created a fantastic opportunity to extend brand presence and reach out to Chinese consumers with a fast and low-cost business strategy.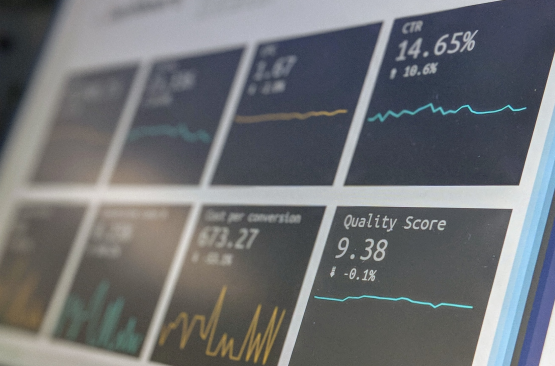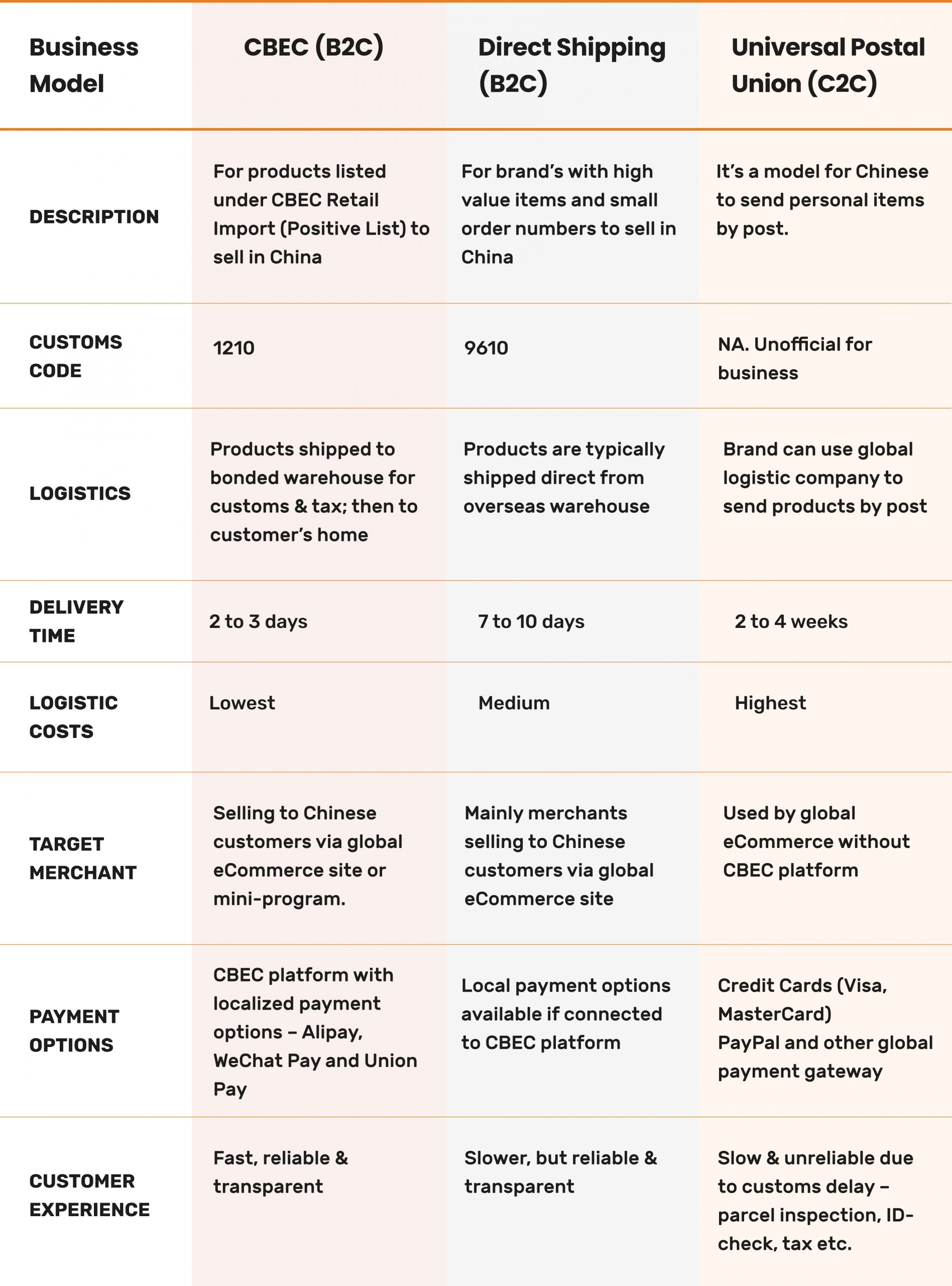 China CBEC service models
The right CBEC service model is key to the success of your ecommerce business
Whether you select a CBEC model with China bonded warehouse or direct shipping from overseas warehouse, understand the pros and cons; and focus on the following key factors that will influence the overall customer buying experience:
Payment options available to Chinese consumers
Shipping lead time from order to products delivered
Logistics cost & tax impacting consumer buying price
ONE STOP SOLUTION FOR ALL YOUR CBEC NEEDS
Discover the suite of services that we offer to help you sell your products in China to grow your business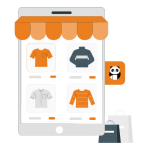 CBEC PLATFORM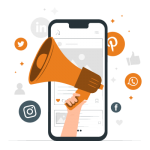 INFLUENCER MARKETING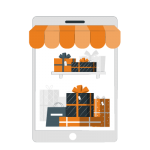 ECOMMERCE DEVELOPMENT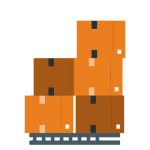 LOGISTICS INTEGRATION