Our Story
MyMyPanda was founded in Jan 2021, headquartered at Chengdu, China. Since then we have expanded our footprint to Hong Kong, Shanghai, Guangzhou and Singapore. We're a China government authorized Cross Border E-Commerce (CBEC) technical service provider. MyMyPanda CBEC solution offers one stop service for international brands selling to China with our platform integrated multiple China Custom ePorts, CBEC logistic partners and local payment gateways: WeChat Pay and Alipay. With our solution, international brands can sell products in China with localised payments, customs declaration with promotional tax and fast shipping to customers.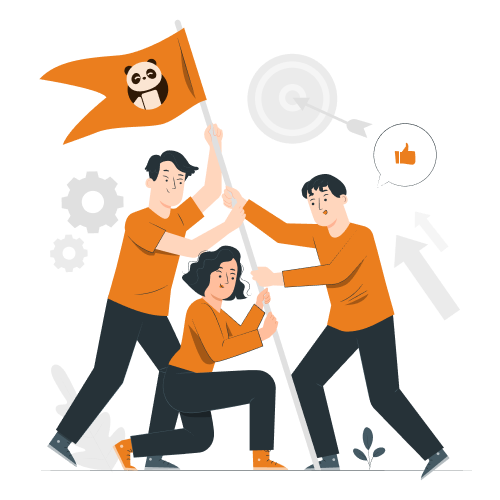 HOW WE GOT TO WHERE WE ARE TODAY
Discover Our Milestones And See How
It All Began
MyMyPanda has developed a proprietary platform for cross-border e-commerce to serve overseas ecommerce brands looking to access the China market.
MyMyPanda got the EDI and ICP license from MIIT(Ministry of Industry and Information Technology of China)
MyMyPanda launched CBEC DTC(Direct To Consumer) store on WeChat Mini Program with KOC content marketing module, genealogy tree commission engine and local promotion supported.
MyMyPanda International Limited(Hong Kong) established and CBEC platform license(code: 5101360AGU) granted by China Customs.
MyMyPanda was founded, headquartered at Chengdu, China.