THE SMART CHOICE
Why Choose MYMYPANDA CBEC Platform?
MyMyPanda Cross-Border E-Commerce (CBEC) solution is launched to help brands sell products to China consumers through your online store. At the heart of our platform is a simple ecommerce "checkout" plugin that can be installed easily in almost any overseas online store website. This one simple step gives you access to localised payment options, warehousing, faster customs & tax compliance; and streamlined delivery methods to facilitate direct-to-consumer cross-border transactions.
MyMyPanda CBEC platform provides all the key support you'll need to effectively sell products directly to China consumers.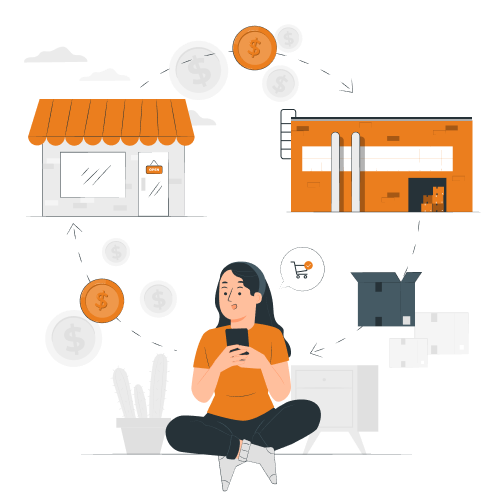 China CBEC Checklist
60 seconds to determine whether your products can sell to China via cross-border e-commerce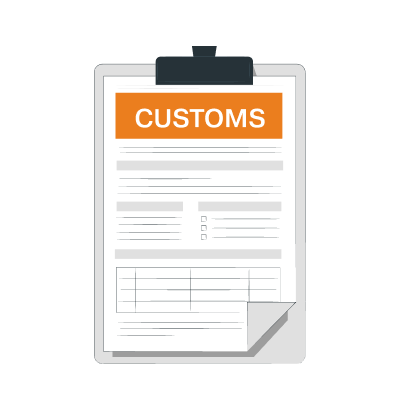 CUSTOMS CLEARANCE
We do the heavy lifting, so your business can be exempted from filing/registration process. What's more, we expedite your product clearance time and help you enter China faster with affordable rates.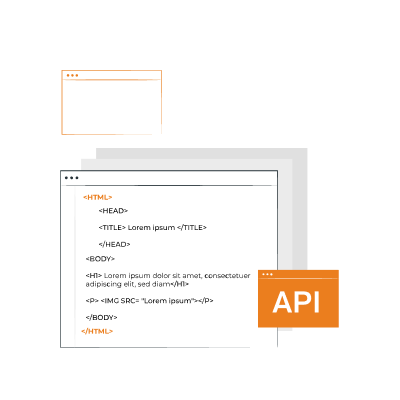 MYMYPANDA OMS
We use simple API interface for MYMYPANDA checkout plugin that can easily be configured on any ecommerce website. So you have a faster time to market strategy over your competition.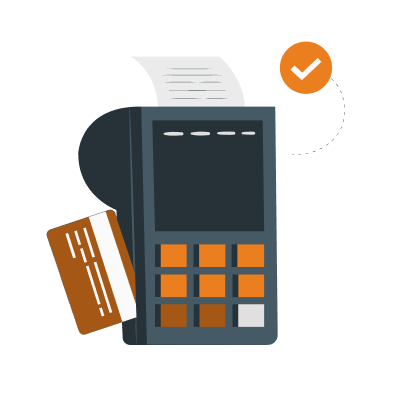 PAYMENT GATEWAY
Our CBEC payment & remittance allow China customers to pay for products in RMB using WeChat Pay, Alipay etc.; while remittance to merchant is in the foreign currency of your choice.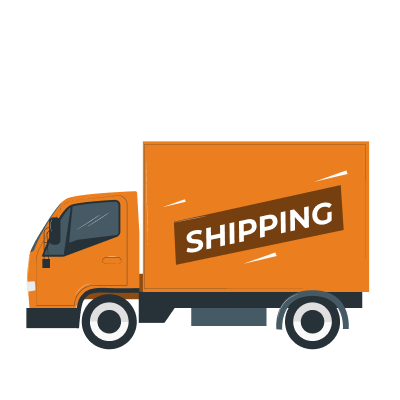 CBEC LOGISTICS
Partnership with MYMYPANDA CBEC gives you instant access to major bonded warehouses across China. This means faster product delivery (2 to 3 days) to customers compared to 2 to 4 weeks.
THE GATEWAY TO CHINA MARKET
One Partner For All Your Cross-Border Ecommerce Needs
MyMyPanda CBEC platform integrates key components for your ecommerce to deliver the best experience across payments, logistics,
customs clearance, taxation, shipping and remittance.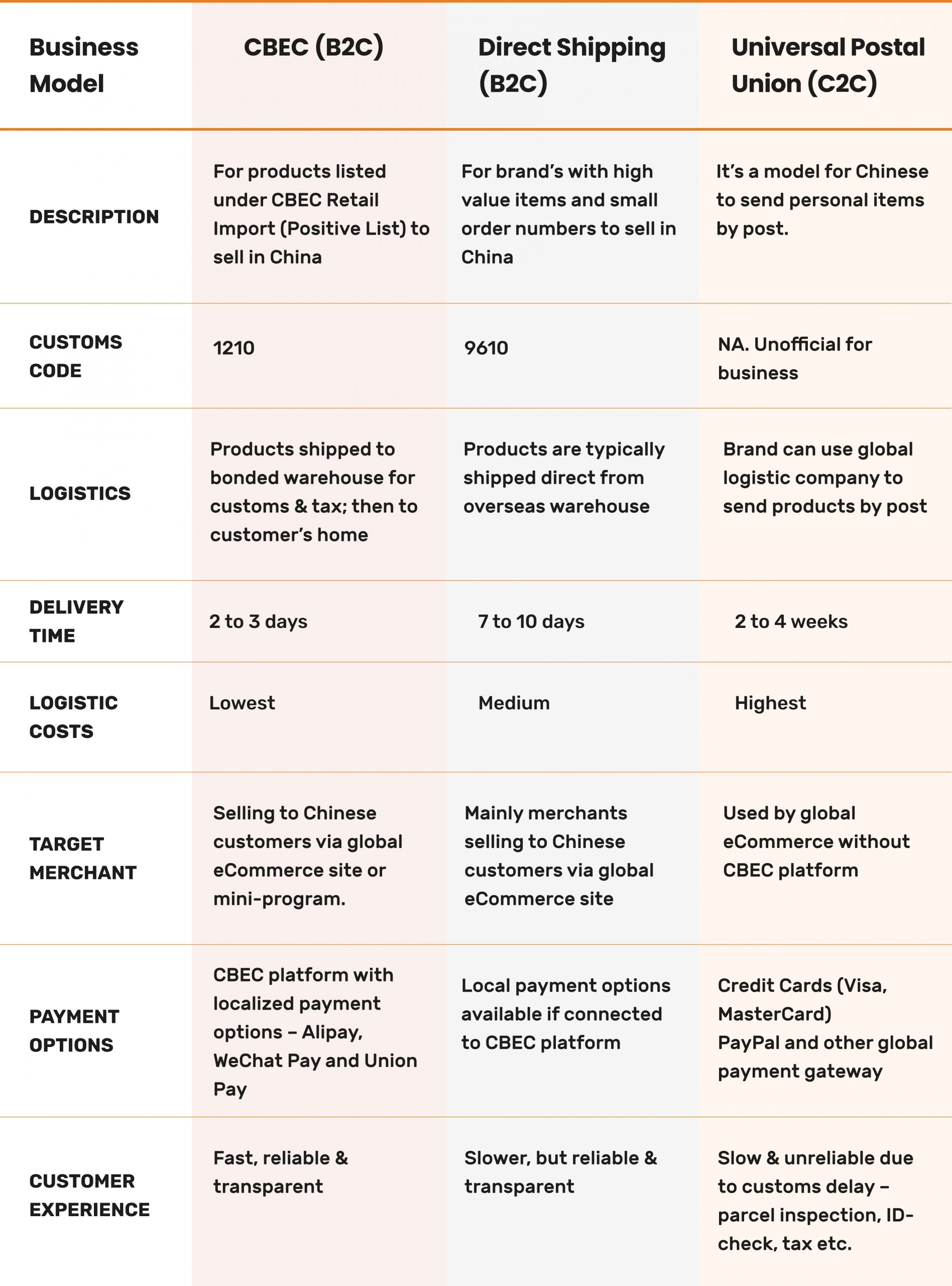 CBEC With Bonded Warehouse Is The Ideal Service Model For International Brands & Merchants
Chinese ecommerce market is growing fast as more affluent consumers are buying products from overseas online stores.

But most international ecommerce websites do not provide great customer experience because the online shop loading is slow and not optimised for local consumers when comes to China payment options, logistics, customs & tax compliance. MyMyPanda CBEC platform provides local payment methods and logistics solution to easily transform your overseas ecommerce so you have instant access to the huge potential China market in more ways than one:
Local payment options to reach over 95% of China consumers who are already using Alipay, WeChat Pay and Union Pay.
Fast customs clearance & tax compliance using bonded warehouses across China. That way, products are shipped to your customers in just a few days from ordering.
Fast remittance of the money collected from China consumers to merchants' accounts right after the tax & fees are settled electronically through the government systems.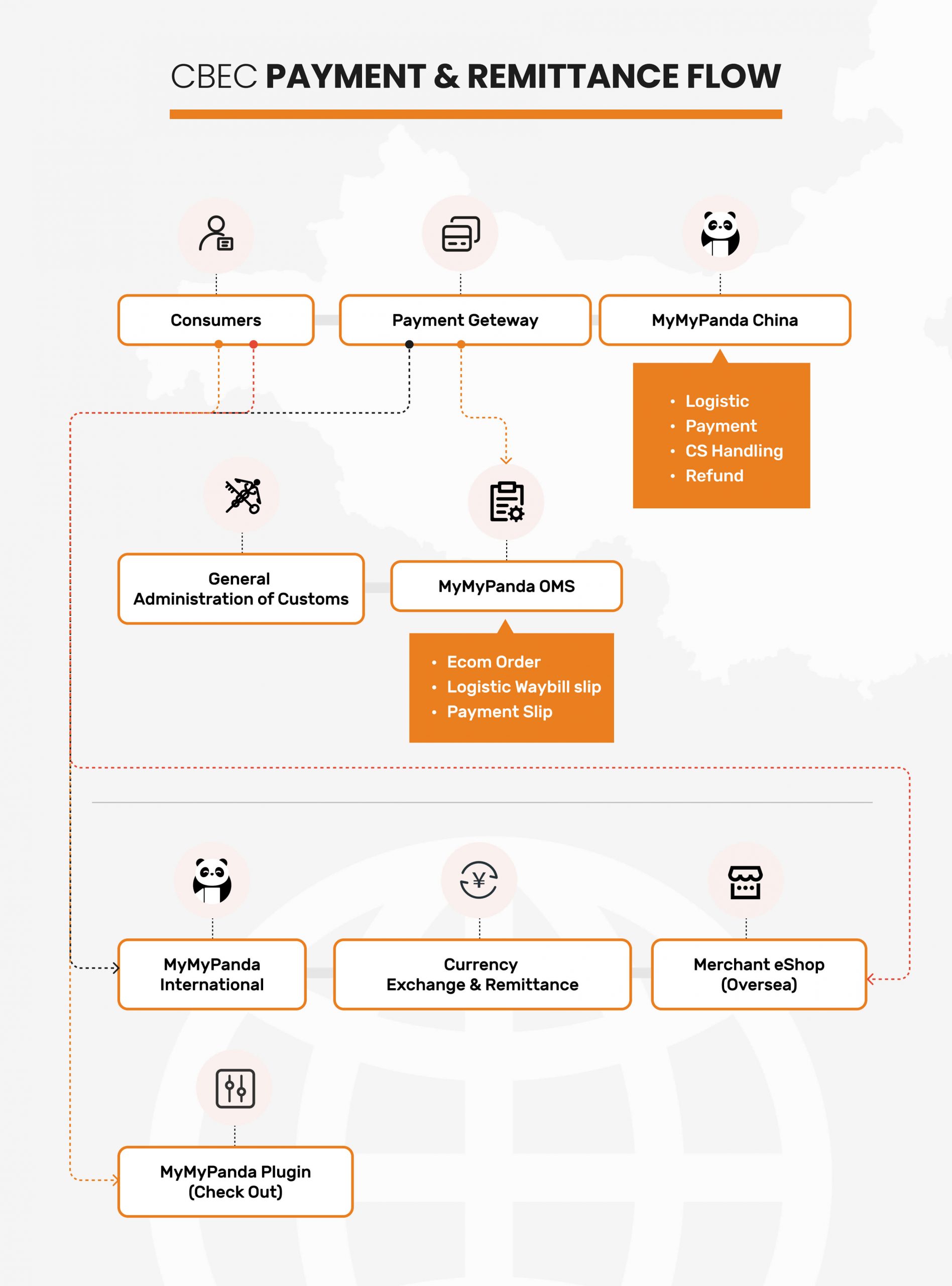 Clear & Transparent Taxes / Duties For A Worry-Free Shopping Experience
The diagram illustrates the payment and remittance flow when you use MyMyPanda CBEC platform :

Consumer browse overseas ecommerce website and make a purchase. At checkout, we switch to MyMyPanda plugin with local payment channels (eg. WeChat Pay, Alipay) & customers will be required to input their China ID that will be submitted to government for validation
Once payment goes through, MyMyPanda CBEC platform will handle the custom clearance and tax compliance process.
MyMyPanda CBEC module will submit three documents (ie Ecom Order, Payment Slip & Logistic Waybill Slip) electronically to the General Administration of Customs of the PRC for clearance
Once the three document is cleared, fulfilment completed, we will initiate remittance by sending the money to MyMyPanda International (less service fees for MyMyPanda)
MyMyPanda will convert RMB into any foreign currency and transfer to the merchant.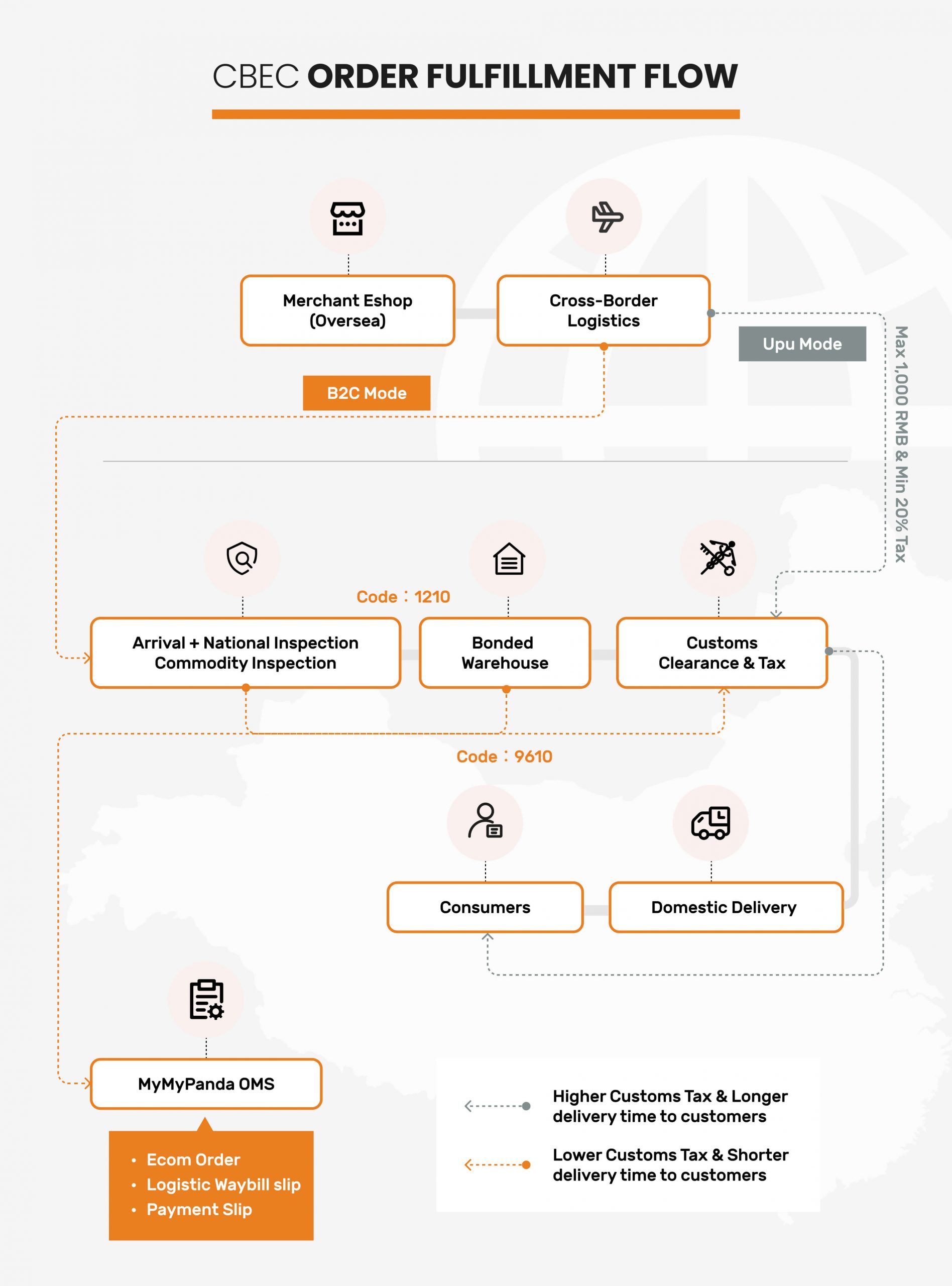 Ship Your Products To Customers Within 3 days
The diagram illustrates the order fulfilment flow when you use MyMyPanda CBEC platform along with bonded warehouse to speed up delivery :

Consumer browse overseas ecommerce website, checkout & complete paymentWith UPU mode, merchant ship directly to customers with tax free declared.
But China Customs may hold products and notify consumer to pay tax (20% or 50%) for clearance and products may take from 2 to 4 weeks before package is cleared and delivered to customersWith CBEC (B2C) mode, products are declared with tax paid properly (9.1% or 23.1%) and shipped in advance to bonded warehouse for inspection.
When customers make a purchase, MyMyPanda CBEC platform will initiate customs clearance and tax compliance via electronic submission of the three documents (ie Ecommerce Order, Payment Slip & Logistic Waybill Slip)Once the customs is cleared, the package will be delivered to the customers within 3 days.
SEEING IS BELIEVING, START A FREE TEST ORDER IN FIVE STEPS
Five steps to do a test order. You can also streamline to 4 steps if you need to fit into the 1 to 4 section.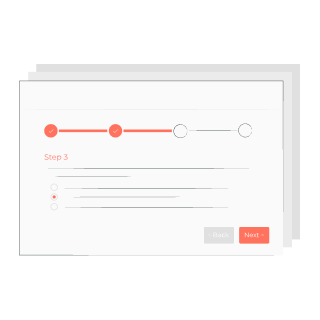 Step 1
Test Order
Simply provide us with your product information and our team will place a test order in the demo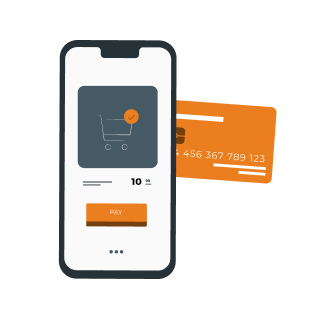 Step 2
Pay Delivery Cost
All logistics costs will be deducted from the deposit account (brand needs to top up periodically)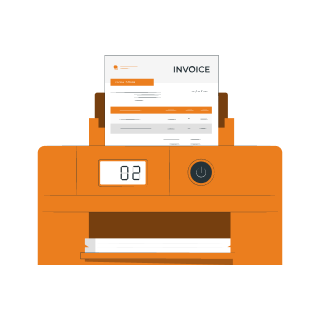 Step 3
Print Logistics Sticker
After making payment, brand (merchant) needs to print out the logistic sticker to put on package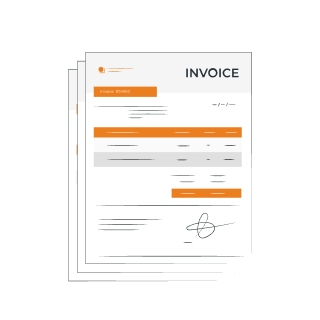 Step 4
Provide Report
We'll provide you feedback on payment and logistics information; and ensure that you can use our customs clearance service smoothly.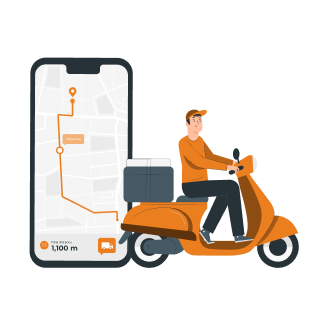 Step 5
Pick Up Package
Our logistic partner will pick up the package and get it delivered to CHINA.

Do You Want To Do A Test Order?