[Report Name] 2022 (FH) China cross-border e-commerce market data report
[Information source]100EC
[Release Date] August 29, 2022
[Data Source]http://www.100ec.cn/zt/2022Skjds/
*The 100EC has long provided authoritative data in the field of digital economy to more than ten ministries and commissions, including the Ministry of Commerce, the Ministry of Industry and Information Technology, the Ministry of Agriculture, the Bureau of Statistics, the Municipal Administration of Supervision, the Development Research Center of the State Council, and hundreds of e-commerce/Internet industry associations across the country for reference.
100EC defines cross-border e-commerce as: (in a narrow sense) the transaction process of importing cross-border e-commerce, which belongs to trading entities in different customs territories, and uses the Internet to conclude transactions, pay and settle accounts, and deliver goods to consumers through cross-border logistics, including 9610, 1210, 1239 and other customs regulatory code models. (Broad sense): The application of e-commerce in import and export trade and retail, including: import and export cross-border e-commerce, cross-border e-commerce (B2B, B2C, C2C), 9710, 9810 and other customs supervision codes and relevant service providers such as station building, SAAS, supply chain, logistics, overseas warehouse, payment, finance.
1) The size of China cross-border e-commerce market in the first half of 2022 is 7.1 trillion yuan, and it is estimated that the market scale will reach 15.7 trillion yuan by the end of 2022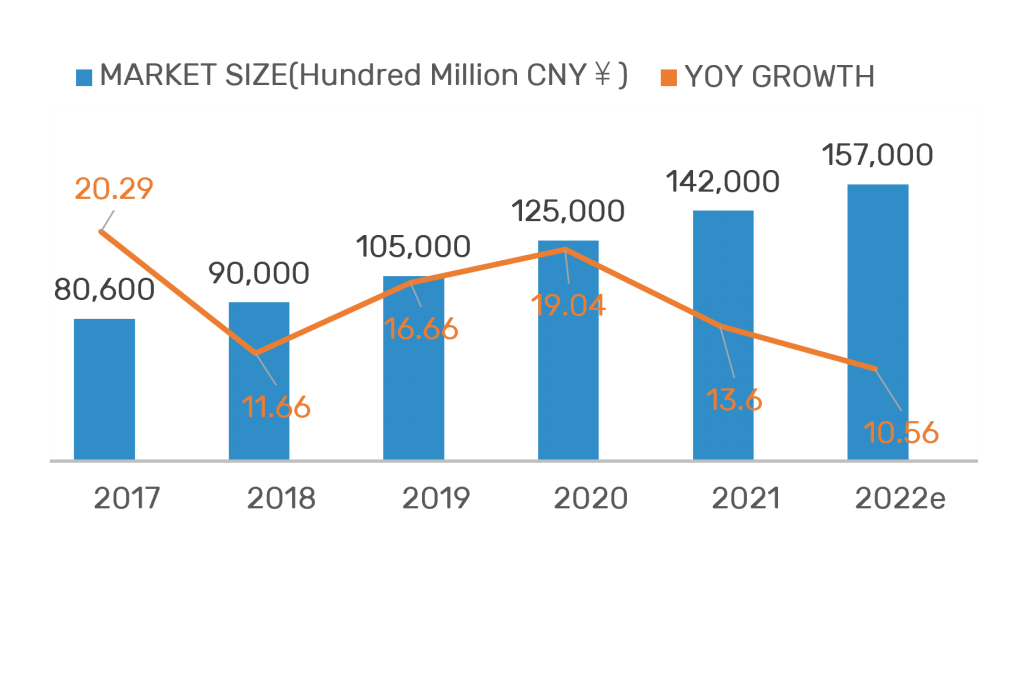 2) In the first half of 2022, China cross-border e-commerce market transactions accounted for 35.85% of Chinese total import and export value of goods traded at 19.8 trillion yuan.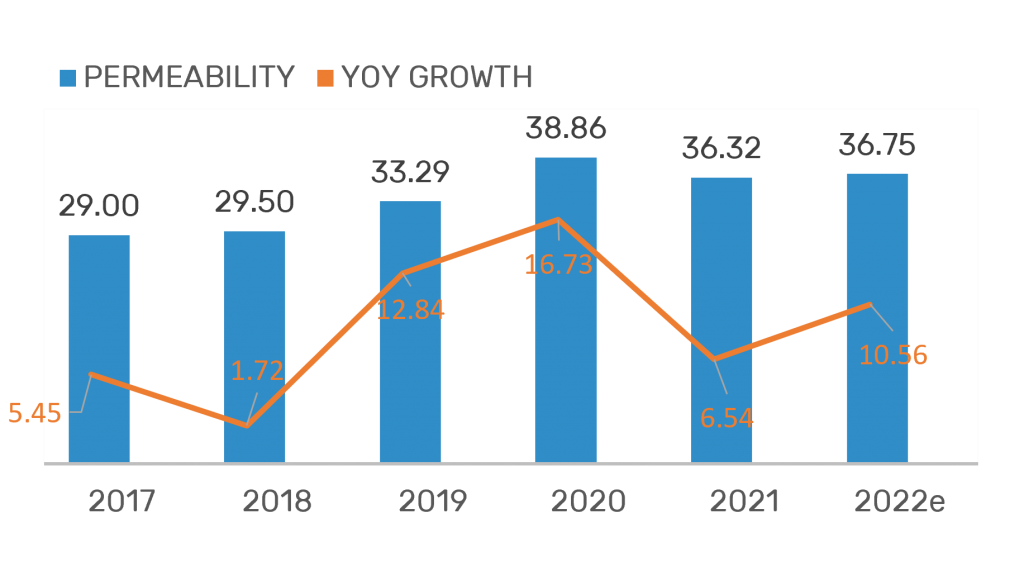 3)In terms of the import and export structure of China's cross-border e-commerce market in the first half of 2022, exports accounted for 77.47% and imports accounted for 22.53%.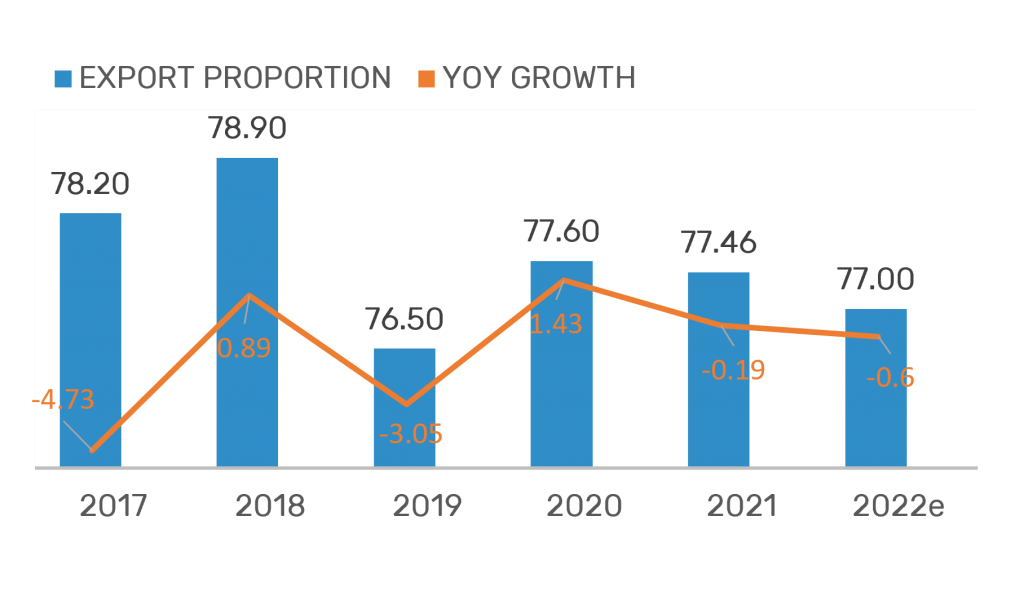 During the rapid development of China cross-border e-commerce market, there was also an increase in complaints about products, services and logistics. Many well-known brands in the cross-border e-commerce platform have received complaints from China consumers.
In the first half of 2022, there are ten common complaints filed against cross-border e-commerce platforms – Wbiao.com, BEYOND, Koala, SECOO, Haidaibao, Ymatou, Zygjex, Panda Life, AliExpress, and Haihu.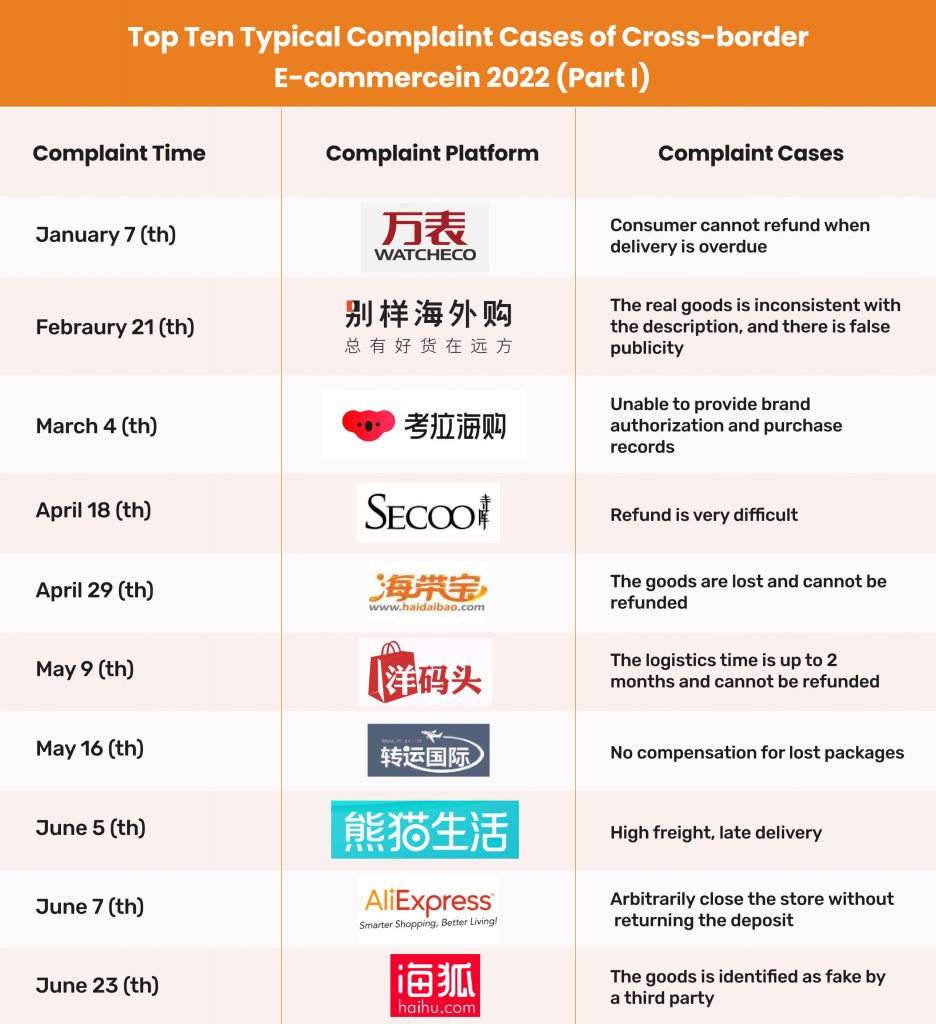 The trading share and total volume of the China cross-border e-commerce market are rapidly increasing, this reflects the strong purchasing power and potential of Chinese consumers. However, unofficial cross-border channel (eg. consumer-to-consumer method via UPU) cannot achieve efficient cross-border customs clearance, order review and domestic logistics integration. Consequently, consumers bear the risk of delayed shipment/lost goods/difficulty in returning goods/service interruption. These challenges are deterring a large number of Chinese customers from overseas cross-border ecommerce shopping.