France is one of the major import sources for China, particularly in the fashion industry. The French fashion industry encompasses various sectors, ranging from luxury goods, clothing, cosmetics, skincare, to perfumes and leather goods. According to the latest data released by the la Fédération des entreprises de la beauté, China imported €1.954 billion worth of cosmetics from France in 2022 alone (approximately $2.19 billion USD). In a forecast report from Euromonitor, the Chinese fashion market is expected to reach ¥9,545 billion RMB by 2025 (approximately $1.48 trillion USD), making it the world's largest fashion market.
With the rapid development of China cross-border e-commerce, expanding into the Chinese market presents significant opportunities for brands. However, to remain competitive amidst increasing competition and evolving consumer preferences, they need to have a thorough understanding of the China market and formulate an effective strategy for China cross-border e-commerce according to the market.
Dior, one of the leading French fashion brands, has successfully established a presence in the Chinese market. Their success can provide valuable strategic insights for other brands looking to compete in the luxury fashion business in China.
1. Emphasis on Brand Heritage and Cultural Lineage
Dior, since its inception in 1947, has been guided by its high standards of nobility, elegance, and class. The brand has consistently fused French elegance with global trends in its designs, while maintaining a unique style and iconic with the renowned "Bar" suit and "Lady Dior" handbag. In 2021, to commemorate its 75th anniversary, Dior hosted an exhibition called "Dior, Heritage, and Innovation" that showcased the brand's rich cultural history and design philosophy. The event was immensely successful and drew a significant number of Chinese consumers, who were able to gain a deeper understanding and appreciation of the Dior brand.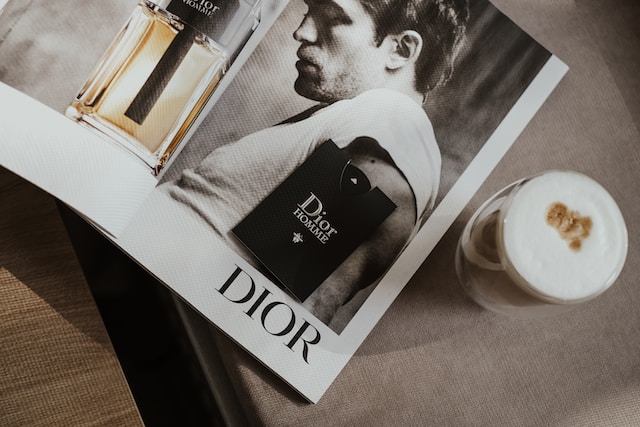 2. ExpandSales & Distribution Channels Through Partnerships
Dior has expanded its sales channels beyond its official website to reach a wider audience. Its products are now available on mainstream China cross-border e-commerce platforms such as Tmall and JD.com, and the brand has set up numerous offline counters across the country to meet the demand for in-person purchases. Additionally, Dior has partnered with a large number of distributors, such as China's leading fashion group SKP and Wangfujing department store, to bring its products and services to even more consumers.
To streamline customs procedures and ensure timely delivery, Dior has also collaborated with logistics, bonded warehouses, and customs comprehensive service partners. These service companies enable Dior to benefit from professional clearance, logistic and inspection services that allow Dior to expand its sales channels and provide better product quality and services to its customers.
3. Invest In Social Marketing & Brand Association With Local Celebrities
Dior has invested heavily in brand promotion and marketing in the Chinese market. The company has successfully expanded its brand image and product reach to a wider audience through collaborations with celebrities, social media influencers, and platforms. In 2019, Dior launched the "My Dior, My Xiaohongshu" campaign on Xiaohongshu, where users could share their Dior fashion and beauty tips, interact with Dior topics, and showcase Dior products through lipstick trials. The campaign invited Li Yuchun and Fan Chengcheng to participate in the promotion, and they interacted with fans through Xiaohongshu live broadcasts and short videos. The campaign has increased consumer brand awareness and attracted a large followers of young audience for Dior.
In 2020, Dior launched the "Dior Exploration Tour" campaign on Douyin (TikTok), showcasing the brand's innovative spirit and fashion trends through short videos and live broadcasts. The brand designed various fun challenges and game segments to engage users and encourage sharing through Douyin's interactive and viral features. Such marketing campaigns not only increased Dior's visibility and influence on the Douyin platform but also effectively boosted product sales and brand loyalty.

4. Design Products Tailored to Local Consumer Needs
After gaining deep insights into Chinese consumer preferences, Dior made strategic adjustments to its products to better cater to the Chinese market.
Lipsticks: Dior discovered that Chinese consumers prefer lipsticks with a certain level of moisture and glossiness. Therefore, it launched a hydrating version of its classic lipstick collection, such as the "Rouge Dior" series' "Dior Addict Stellar Shine." In addition, Dior collaborated with popular Chinese singer Faye Wong to launch a co-branded lipstick collection, featuring colors such as rose and coral, based on Chinese consumers' lipstick color preferences.
Perfumes: Dior found that Chinese consumers prefer fresh and light fragrances. Therefore, it launched perfumes suitable for the Chinese market, such as the "Miss Dior" fragrance's "Miss Dior Blooming Bouquet." Moreover, the brand also  introduced an exclusive "Fragrance Etiquette" in China to help consumers better understand and choose fragrances that suit them, strengthening interaction and communication with Chinese consumers.
Clothing: Dior introduced more styles and designs suitable for Chinese consumers such as using the "Chinese Elements" design in Dior's 2021 early spring collection. The brand incorporated traditional Chinese embroidery and floral elements. Additionally, they held the "Dior Future" exhibition in Shanghai, showcasing Dior's innovative designs and technologies that attracted large Chinese consumers and fashion enthusiasts.
5. BuildTrust through Exceptional Customer Service and Experience
Apart from offering high-quality products, Dior has also prioritized building trust with its Chinese customers by providing exceptional customer service and experiences. The brand has established a WeChat customer service center to provide timely and efficient responses to customers' inquiries and concerns. Moreover, Dior has created personalized services for VIP customers, such as exclusive event invitations and customized products, to offer a sense of exclusivity and build brand loyalty.
In addition, Dior has also leveraged technology to enhance customer experiences. For example, the brand has launched the "Dior Eyes" feature on its official website, allowing customers to try on virtual makeup and lipsticks before making a purchase. Such innovative features not only improve the customer experience, but also reduce the risk of returns; and improve customer satisfaction.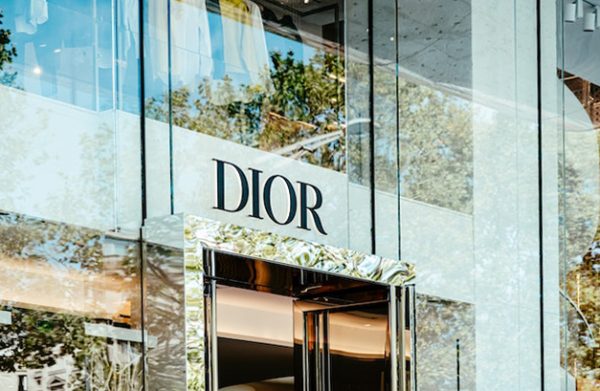 With growing competition and changing consumer preferences, the strategic significance of Dior's success in China can serve as a valuable reference for other brands seeking to enter the Chinese market.
China cross-border e-commerce is receiving increasing attention as it continues to flourish, especially in the fashion industry. More and more French fashion brands are entering the Chinese market to meet Chinese consumers' demand for fashion products. Therefore, the opportunity to enter the Chinese market remains attractive for brands aspiring to succeed in China.