The "cool sport" lifestyle of Gen Z
Some popular youth sports abroad have recently become a trend for China Generation Z(Gen Z)population. These so called "cool sports" included frisbee, surfskate, cycling, and rock climbing. Due to COVID-19 indoor restrictions, many young people in China are exploring the new outdoor experience and falling in love with "cool sports".
From street corners to parks in urban cities, Gen Z and young people can be seen skateboarding and cycling every weekends. Hence, local city authorities have also built special venues, such as Chengdu Tianfu Greenway and Shanghai SMP Skate Park to create more outdoor space for youth to enjoy the sports.
The cool sports phenomenon has also sparked widespread viral on social media. Little Red Book (XiaoHongShu) being a popular platform for China Gen Z youth, has seen huge amount of "cool sports" content trending this year. Specifically, topics on surfing, lure fishing and cycling are top content consumed by Gen Z. Many bloggers are advocating this "cool sports" culture, and the audience actively participates in the discussions. As a result, sports and outdoor equipment brands are heavily promoting their products through sports influencers.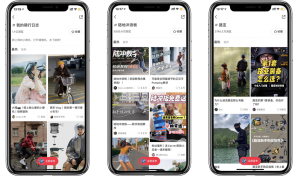 China Consumers Are Willing To Pay for Quality Products ——"Global Haitao"
As Gen Z pursue their new outdoor hobbies, they do not compromising on quality of products when they are not able to buy them in China. Hence, many young affluent consumers explore and buy their outdoor equipment and gear from cross-border e-commerce. Incidentally, "cool sports" have created huge demand by Gen Z consumers.
According to the 2022 Tmall report, the penetration rate of imported consumers is increasing at all levels. More consumers pay attention to their personal needs and demand for professional equipment and gear today. In the recent Tmall Double 11 Festival, the growth rate of vinyl record players, cycling equipment, and lure fishing equipment exceeded 100%, among which skate surfing products exceeded 3,000%, becoming the latest cool sports in 2022.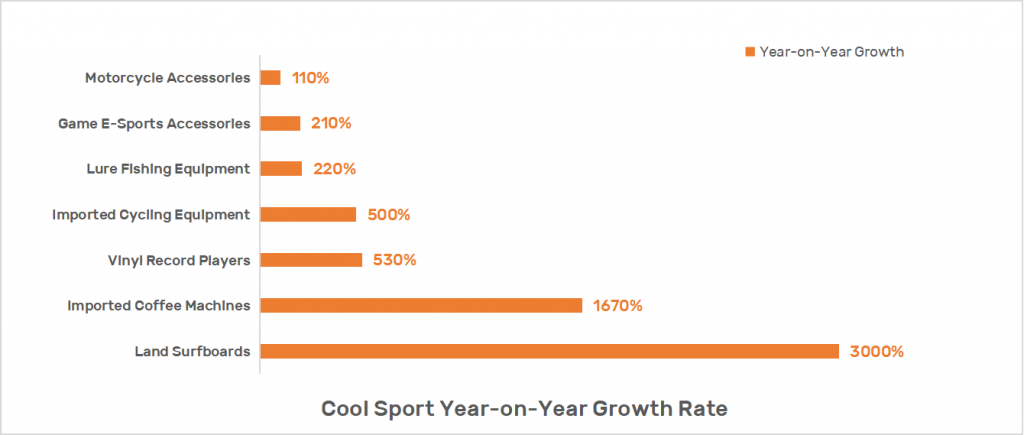 Source: Tmall.HK.com( Double 11 Festival)
At present, Tmall Global has nearly 40,000 overseas brands from more than 90 countries and regions around the world. During Double 11 festival, Tmall Global has 750 overseas brands whose sales increased by more than 100% year-on-year; while the number of transactions from 20 new overseas brands exceeded 10 million. China's import consumption has continued to show strong growth trend. As Gen Z continue to seek quality products from overseas ecommerce, the opportunity lies with overseas brands to create better shopping experience – local payment methods, efficient customs clearance, lower tax rate and fast delivery to customers – to stay ahead of market competition.
Discover how to sell direct to China Gen Z, get advice from our cross-border ecommerce experts.