As a billion-dollar market, China's maternal and infant industry has undergone nearly four decades of development. In recent years, this industry has rapidly entered the era of quality consumption, driven by the innovative parenting and consumption concepts of young parents mainly born in the 1990s and 1995s. This acceleration has pushed the maternal and infant market towards greater diversification, specialization, and scientific development.
According to Statista's data, in 2021, the market scale of China's maternal and infant products industry reached approximately RMB 3.46 trillion, with a YOY growth of 10.8%. It is expected that the market will further expand in the coming years, reaching RMB 5.02 trillion by 2026. This article will discuss China's thriving maternal and infant products market, focusing on two major categories: food and supplies.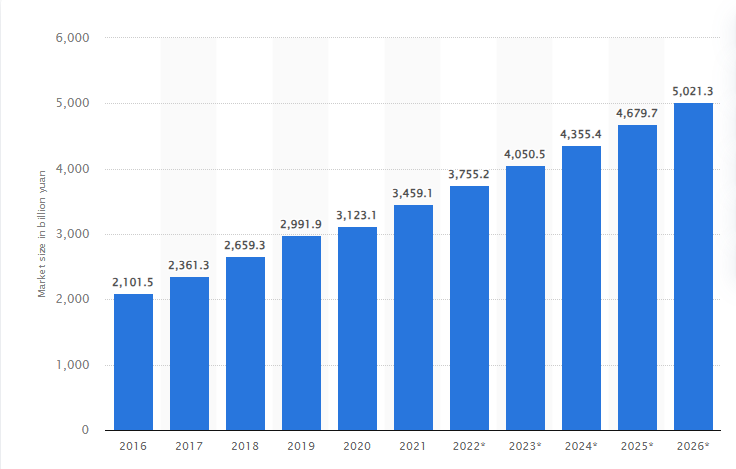 Food Consumption Trends: Accurate Nutrition, Age-Specific Effectiveness
From the moment a baby is born, parents are concerned about what and how they should feed their child. With the widespread adoption of scientific, refined, and personalized parenting concepts, young parents are becoming increasingly specialized and diverse in their focus on infant food. Research data indicates that 29.2% of users spend over RMB 1000 monthly on baby food. 59.4% of users considering precise nutrition and age-appropriate suitability as crucial factors when choosing baby food, emphasizing age-specific effectiveness.
In addition, the transformation of infant nutrition products into snack-like, ready-to-eat formats represents a significant growth opportunity. When purchasing nutritional products, product performance is no longer the sole criterion; convenience of consumption, portability, and better taste have become important factors to consider. Many products have adopted a snack-like form to enhance their appeal. Traditional health supplements in the form of capsules or powders are not as convenient to consume compared to snack-like options, such as candies and bottled beverages, which have become increasingly popular. Among the maternal and infant groups, soft candy formulations are particularly well-received and have been widely adopted by various businesses. Examples include lutein ester soft candies, algal oil DHA soft candies, and high-calcium soft candies.
Maternal and Infant Food Case Study: Eric Favre
Founded in 1993 and headquartered in Lyon, France, Eric Favre entered the Chinese market in 2016. Currently, the brand has successfully established itself as a leader in the children's nutrition category, with its star product, the iron nutritional supplement, filling the gap in the market for iron supplements and addressing iron deficiency in babies.
After two years of operating in the Chinese market, the French children's nutrition brand, Eric Favre, discovered two key characteristics of their target audience. First, high-quality parenting knowledge is the core demand of the 0-3-year-old parents' group in the online community. Second, the majority of internet maternal and infant users exhibit two distinct features: a strong willingness to learn on their own and a purchasing behavior heavily influenced by word-of-mouth recommendations.
The data shows that among parents of infants and toddlers aged 0-3 years, 80% of those belonging to the post-90s generation spend more than one hour per day on self-learning, and they feel anxious if they don't engage in learning. Due to their higher average educational levels, this younger generation of parents has developed a stronger self-learning ability and willingness in parenting. Eric Favre noticed that compared to relying on the personal parenting experiences of the older generation, these parents are more inclined to seek scientific parenting knowledge through independent learning and have higher demands for the quality of such content.
Armed with these insights, Eric Favre proactively optimized their marketing and sales strategies, keeping the target consumer group's demand for high-quality parenting knowledge in mind at every touchpoint with the users. They aimed to provide more refined and practical guidance, becoming a trusted children's nutrition advisor for parents. For instance, they designed their WeChat private domain as "Eric Favre Health Consultant" as an IP . It focuses on sharing knowledge-based content and answering parents' inquiries, using professional content to drive brand trust and loyalty.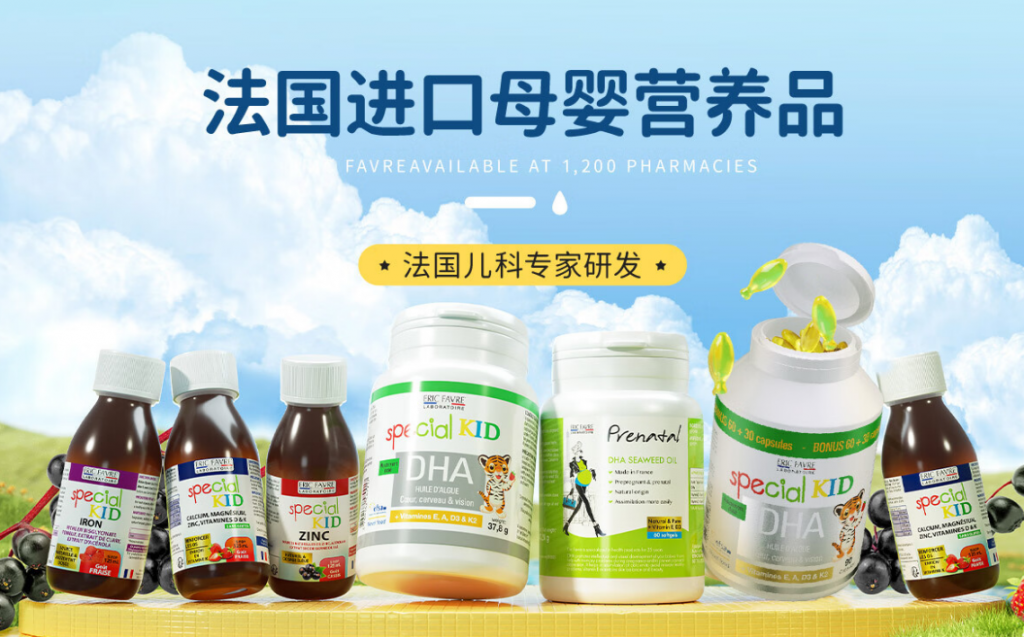 Products Consumption Trend: Material Safety, Natural Ingredients
Safety is of utmost importance when it comes to maternal and infant products, and consumers' standards for safety continue to rise. Beyond edible products, parents now have higher expectations for the safety of infant and toddler products related to travel, feeding utensils, personal care items, and children's bedding. Research data indicates that material/formula safety is the primary consideration for users when choosing products for their babies. For example, infant water bottles and baby bottles are made from PPSU material, which is not only heat-resistant but also free from harmful substances.
In the era of scientific parenting, young parents pursue a higher level of precision in raising their children. Focusing on the physiological changes, nutritional needs, and perceptual abilities of babies at different stages, there is a growing trend of innovation in maternal and infant products that cater to specific age groups. This includes age-appropriate travel products, staged baby bottles, and segmented personal care items. Moreover, there is an increasing demand for specialized and refined products for older children, such as skincare products for 3+ year-olds, which has become a new focal point for users.
Furthermore, the younger generation of consumers highly values the characteristics of natural ingredients, healthiness, and safety in maternal and infant care products. Many brands are now meeting this demand by extracting essences from natural herbal plants, forming a concept of natural and non-irritating maternal and infant care products.
Maternal and Infant Products Case Study : Evereden
Founded in New York, USA in 2017, Evereden's products are priced between RMB100 to RMB300, with its most expensive product, the stretch mark cream for pregnant women, selling at RMB360. This pricing range is close to or even surpasses that of some leading brands. However, since the launch of its first product, Evereden's annual growth rate has maintained at 350% over the past three years. By 2021, its sales revenue had approached RMB250 million, making it one of the fastest-growing brands in the global mid-to-high-end maternal and infant care market.
Evereden's popularity in the Chinese market started with a niche product: baby massage oil. After conducting research, the brand found that postpartum care centers and professional nannies are prevalent in China's first and second-tier cities. Based on this, baby massage and touch became a highly frequent and refined care scenario. This success led Evereden to decide to achieve uniqueness and a high-end positioning in different niche categories.
In terms of strategy, Evereden entered the market through segmented categories, gradually penetrating different age groups of infants and young children. As of now, Evereden has launched product lines for "0-3 year-old babies," "3-10 year-old children," and "pregnant women" ,offering more than 40 products in categories like face cream, body lotion, sunscreen, and body wash. In 2021 alone, they expanded their product line for children aged 3-10 years, introducing over 20 new products.
Currently, Evereden has opened sales channels in China such as Jingdong, Xiaohongshu, Tmall flagship store, etc. It also adopts cross-border e-commerce – bonded warehouse model, where all the products are unified in Ningbo bonded area for customs clearance and shipment. After the products are shipped, they can be delivered to consumers the next day, providing consumers with an excellent shopping experience.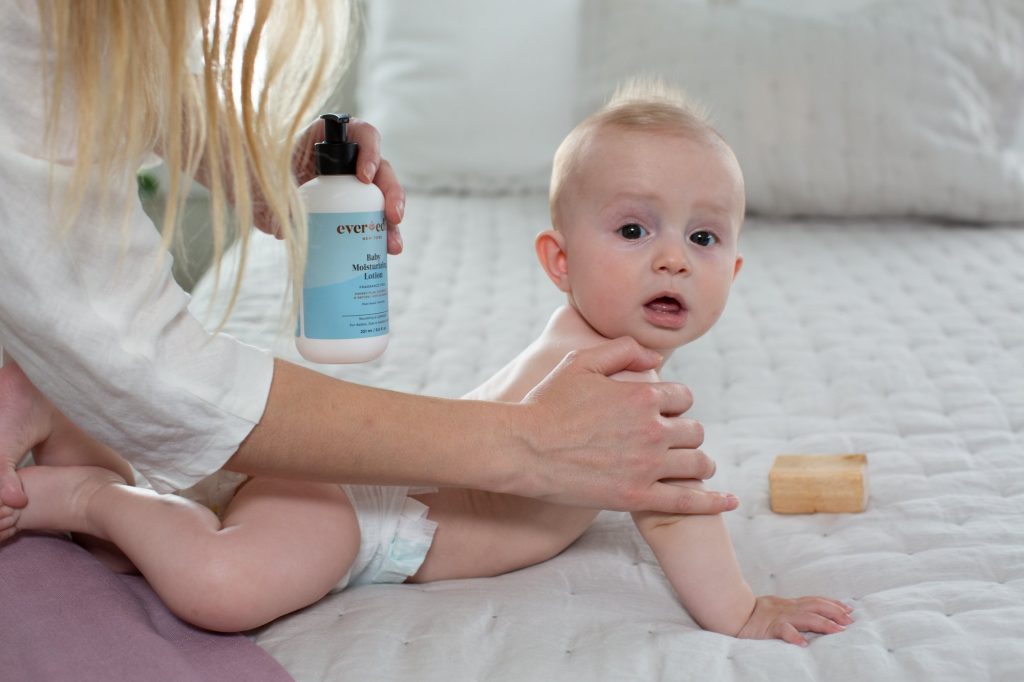 Despite the recent decline in China's birth rate, the growth in per capita disposable income and residents' consumption capacity suggests that each family is willing to allocate more resources to newborns, be it time or money. Therefore, for overseas merchants selling baby formula, toys, clothing, and maternity skincare products, China remains a land full of opportunities. MyMyPanda is a one stop service provider that will help brands sell direct to China consumers. Speak with our marketing experts to learn about the different strategies you can adopt to make your business successful in China.​