Chinese are willing to buy high-quality overseas skincare products, according to the report by Prospective Industry Research Institute. Overseas enterprises and brands have a large market share in China, and it is predicted that China skincare market will reach ¥524.3 billion (US$76.3 billion) in 2028. It's a good time for overseas skincare brands to enter the Chinese market this year. This article provides some references for overseas businesses to develop their skin care marketing strategy in China.
China skincare market size reached ¥335.82 billion in 2022.
With the increase in Chinese revenue, Chinese consumers are demanding higher requirements for personal skin care and beauty products to upkeep their appearances. In 2022, the market size of China skincare industry reached ¥335.82 billion (US$48.9 billion), a year-on-year growth of 8.15%.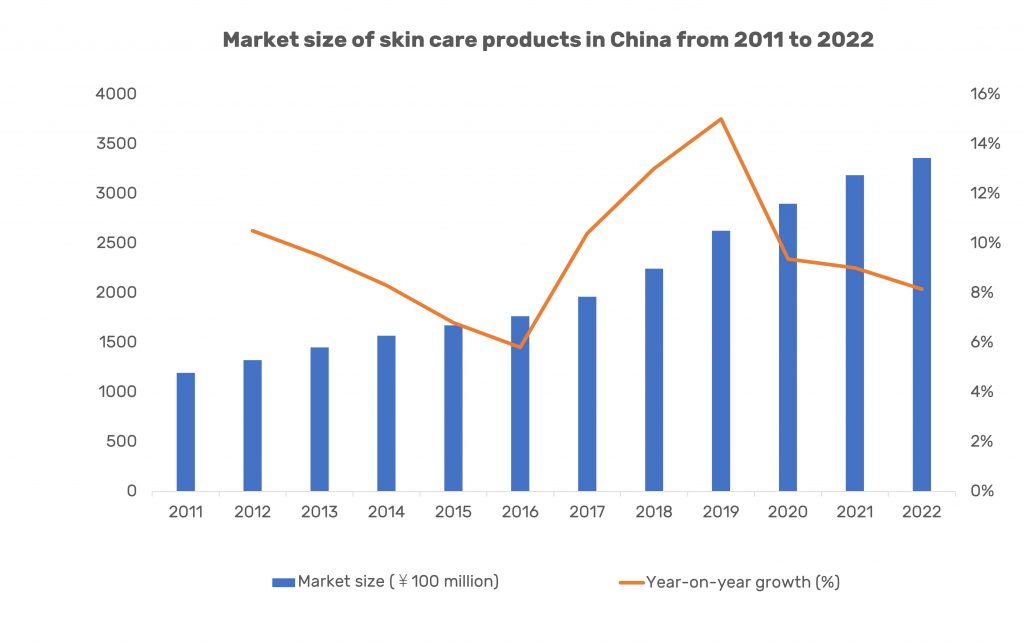 Overseas companies account for the highest market share of skin care products in China.
China skincare market is very competitive with local enterprises and international brands. According to the 2021 data for the top ten skin care companies in China, L'OREAL Group has the largest market share at 15%, followed by Estee Lauder (7.8%), and Procter & Gamble Group (5.4%).

Overseas skin care brands are most popular with Chinese consumers.
According to the 2021 data, Lancôme accounted for the highest brand share at 5.1%, followed by Estee Lauder (4.8%) and other overseas brands such as L'OREAL PARIS, chando, SK-II, La Mer and Shiseido in the top 10 list.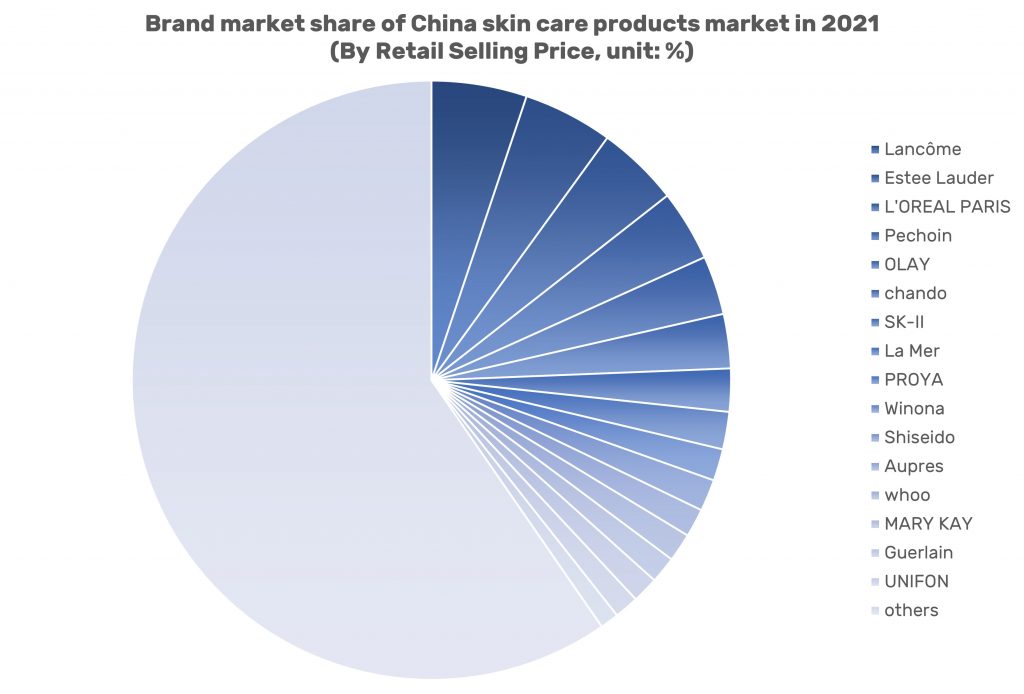 China skincare market is forecasted to reach ¥524.3 billion in 2028.
China is currently experiencing positive economic growth and this trend will continue with COVID-19 pandemic no longer a barrier for travel. According to the data by Euromonitor China skincare market is expected to reach ¥524.3 billion (US$76.3 billion) in 2028, and the average annual growth rate of China skincare market size between 2023 to 2028 is 7.7%.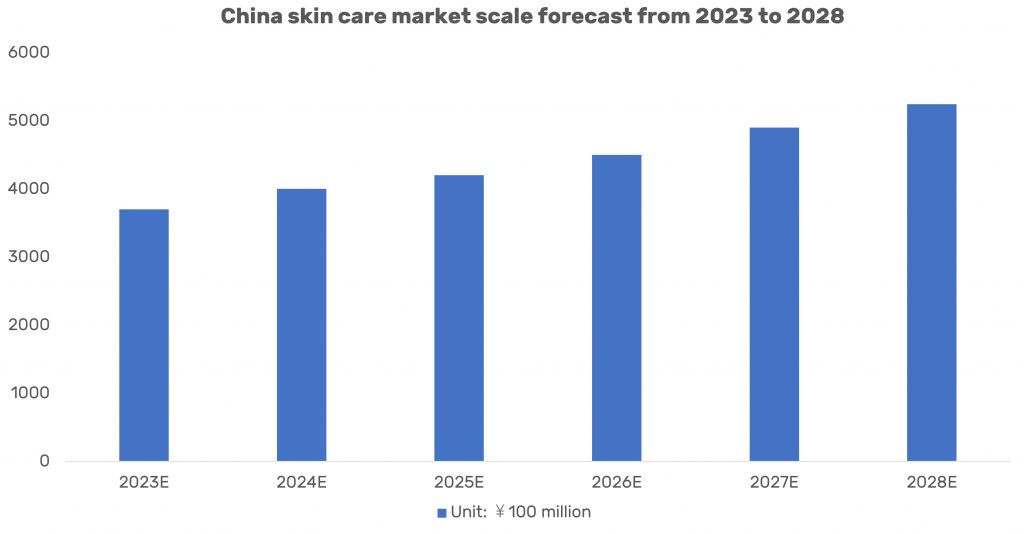 In the past few years, due to the COVID-19 situation, the overall consumption for most products and services in China were relatively slow, but the skincare products ere able to maintain steady growth. China government has since relaxed COVID-19 restrictions and introduced a series of policies to develop cross-border e-commerce as a mean to stimulate the domestic economy. The time for overseas skin care and beauty brands to enter China market is now. Through China cross-border ecommerce platform providers, overseas brands can quickly adopt a low cost business strategy to test the market by selling direct to Chinese consumers without the need for retail store presence.
In the next issue, we will provide an in depth study on the beauty and cosmetics market in China and highlight what are the top brands that Chinese consumers are buying.
Data source:https://www.qianzhan.com